Everyone has a dream car. I remember turning 16 and beginning to think about the possibility of driving. What shortly followed was the possibility of choosing what kind of car to drive. This was quite a change of mind for me. I went through my childhood not paying attention to vehicles. Cars, vans, trucks – they were simply a way to get from point A to point B and back again. It wasn't until that magical day of playing a video game – Grand Theft Auto: Vice City – where I started to think about what kind of car I wanted. This may seem somewhat humorous; in fact it's quite humorous for me to think about. Even more so considering the game I was playing. But when you look past the violence, drugs, prostitution, and language, you have a fun virtual world full of cars to drive.
If you've ever played any of the GTA games, you know that there are many types of vehicles. These vehicles are usually modeled after real cars and badged with fictitious makes and models. The one that I fell in love with was the Blista Compact.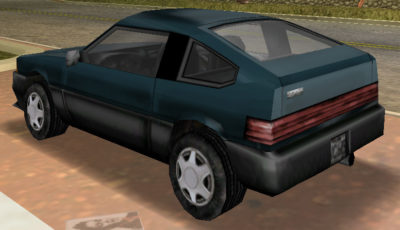 I can't remember what I was doing in the game, but I remember sitting at the computer and thinking "I really want one of these!" After a few clicks around the Internet, I found out my dream car exists outside of Vice City: the Honda CRX. The CRX was available for purchase in the USDM from 1984 until 1991 and went through two distinct generations while in production.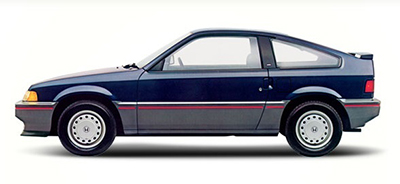 It really wasn't feasible to purchase this car as a teenager. I inherited my first car (a 1994 Mercury Sable) and then my second car (a 2002 Honda CR-V) from members of my family. I was very fortunate, as not everyone had a car at my age, much less their dream car. Many of my friends that were lucky enough to have a car had to hold down a part time job during high school to afford the payments and insurance. Again, I was fortunate. I put the idea of getting a CRX on the back burner while in college. After establishing myself a bit, I decided to revisit this dream.
My first goal was to decide on which generation of CRX to find. The first generation was made from 1984 until 1987 and featured a more box-like, ridged angled body. The second generation was much sleeker and introduced the second pane of rear glass on the hatch. The second generation also debuted the 16 valve SOHC D series engine and all trims were fuel injected. Despite the first generation's resemblance to the Blista Compact in Grand Theft Auto: Vice City, I decided I want to find and purchase a second generation CRX.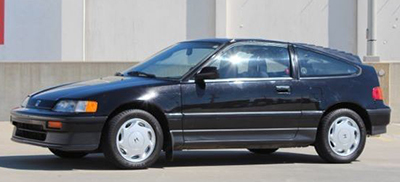 The next step is to begin checking out the local market. I'm not sure how many CRX's are still on market. I'm also concerned about how much work a 26-year-old car will need. My first stops will be craigslist and eBay to see what the options look like. Here's hoping for the best!